Tertulia: Saving Classical Music: my (unpublished)... →
tertulianyc: I found a letter I submitted to the NYTimes this past November. It was in response to Les Dreyer's Invitation to Dialogue: Saving Classical Music. I realized no one except my parents had really read it (and who knows what happened to it after I sent it into the black hole of the NYTimes…
1 tag
Playlist.
Quartz Safari - Quartz Safari (Fadeaway Tapes) Jean Sibelius - Symphonies Nos. 1 and 4 - Minnesota Orchestra/Osmo Vänskä (Bis) Philip Glass - Symphony No. 7 "Toltec" - Linz Opera Chorus, Bruckner Orchestra Linz/Dennis Russell Davies (Orange Mountain Music) Osvaldo Golijov - Oceana - Luciana Souza, Gwinnett Young Singers, Atlanta Symphony Chorus and Orchestra/Robert Spano; Tenebrae -...
1 tag
Playlist.
Kenneth Hesketh - Dei Destini Incrociati; Aphorisms; Fra Duri Scogli; Three Pieces in the Shape of a Shoe; Theatre of Attractions - Psappha/Nicholas Kok (Psappha) Thomas Adès - Powder Her Face - Jill Gomez, Valdine Anderson, Niall Morris, Roger Bryson, Almeida Ensemble/Thomas Adès (EMI Classics) Jonas Kaufmann - Wagner - Orchester der Deutsche Oper Berlin/Donald Runnicles (Decca) Celer - Dwell...
4 tags
New music from Grant Evans and Rachel Evans...
1 tag
Playlist.
Isis - Live IV (self-released) Igor Stravinsky  - Violin Concerto; Circus Polka; Arthur Honegger - Pacific 231; Rugby; Frank Martin - Violin Concerto - Baiba Skride, BBC National Orchestra of Wales/Thierry Fischer (Orfeo) Hector Parra - Early Life; Stress Tensor - ensemble recherche; Caressant l'Horizon - Ensemble Intercontemporain/Emilio Pomárico (Col Legno) Luke Bedford - Wonderful...
4 tags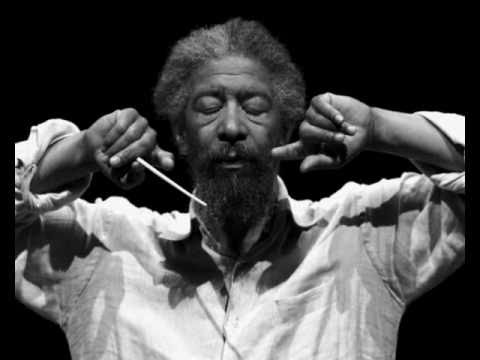 2 tags
1 tag
Playlist.
Satanic Abandoned Rock & Roll Society - Bloody Imagination (Mikroton) throuRoof - Emerald Tablet of Hermes (Housecraft) Scott Cloud - Absolute Down (Cloud Valley) Cyquoia - Within Colored Reach (Cloud Valley) Perspectives / Josh Mason - split CS (Permanent Nostalgia) Andrew Chadwick - Kerning, Vol. 2 (Permanent Nostalgia) Cool Person - Cool Person (Permanent Nostalgia) Sovetskaya Gone -...
6 tags
3 tags
6 tags
Watch
Singer and synth player Caroline Teagle's latest creation as Imperial Topaz, with Zachary Zierden on more synths, might just be her sultriest song to date. You can catch the duo's live debut at The Stone in New York City on Sunday, February 3, and, if you act fast, you can snag a copy of their new split cassette with Motion Sickness of Time Travel on brother Franklin Teagle's...
2 tags
Watch
Angular Music, the debut full-length album by Tilth – Nathan McLaughlin, Cody Yantis and Joe Houpert – is now available for preorder on the Soft Abuse website, here. McLaughlin has been among my most significant discoveries in 2012 (I can't get enough of his now-concluded Echolocation cassette series), and I've also admired his work with Houpert as Loud & Sad; Houpert's solo...
1 tag
Playlist.
Ludwig van Beethoven - String Quartet in G, Op. 18, No. 2; String Quartet in C, Op. 59, No. 3 - Belcea Quartet (Zig-Zag Territories) Brian Green - 060412 (A Beard of Snails) Micromelancholié / Wolf Fluorescence - split CS (A Beard of Snails) Vales - Sebakh (A Beard of Snails) Derek Rogers - Peripetia (A Beard of Snails) Soft Serve - Nonday Diary (Housecraft) Rolling Stones - Exile on Main...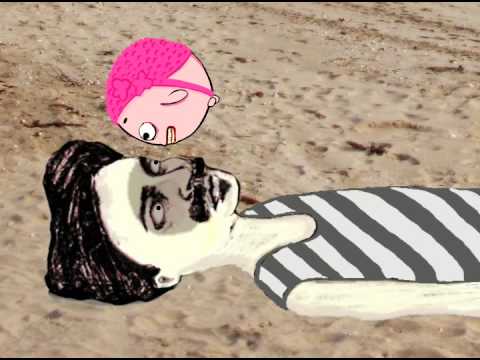 3 tags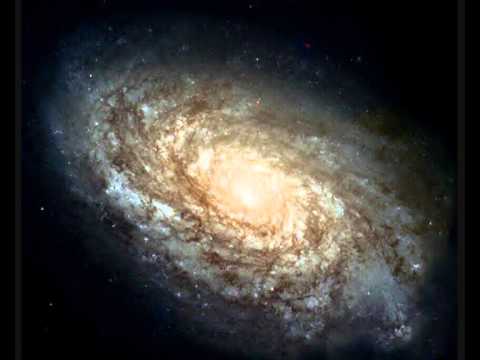 1 tag
Playlist.
Nathan McLaughlin - Echolocation #1 (Digitalis) Nathan McLaughlin - Echolocation #2 (Digitalis) Nathan McLaughlin - Echolocation #3 (Gift Tapes) Nathan McLaughlin - Echolocation #4 (Sunshine Ltd.) Nathan McLaughlin - Echolocation #5 (Notice Recordings) Nathan McLaughlin - Echolocation #6 (SicSic) Jacob Obrecht - Missa de Sancto Donatiano - Cappella Pratensis (Fineline Classical, via MOG) Je...
4 tags
Watch
New audio crackl by Crippling, a recent concern from Grant Evans, of Hooker Vision renown and formerly active as Nova Scotian Arms. It's one side of a new split CS on Worn Habit, the flip of which is occupied by Ala Vjiior (a.k.a. Frank Ouellette of Hobo Cubes / Hobo Cult).
1 tag
Playlist.
Bernhard Lang - Die Sterne des Hungers; Monadologie VII - Sabine Lutzenberger, Klangforum Wien/Sylvain Cambreling (Kairos) Decapitated - The Negation (Earache, via MOG) Loud and Sad - False Intimacy (Cae-sur-a) Marillion - Sounds That Can't Be Made (E.A.R. Music) Aaron Dilloway/Jason Lescalleet - Grapes and Snakes (PAN, via MOG) Sergei Rachmaninoff - Danse orientale; Cello Sonata, Op....
4 tags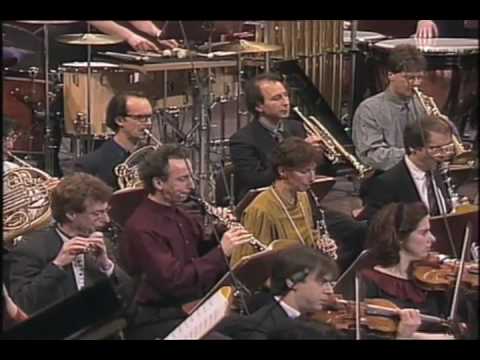 1 tag
Playlist.
Black Eagle Child / Sean McCann - Cambrian Members (self-released) Black Eagle Child / The Pistil Cosmos - The Dew on Equinox (self-released) Work/Death - Excuse Me But I Think You Dropped Something (Three Songs of Lenin) Cube - Bride of Walk Man (self-released) Peat Ramuur / Perspectives - split CS (Rotifer) Coventry Music - Vapor Canaries (Rotifer) Exploded Star Sad Servant / Misner Space...
2 tags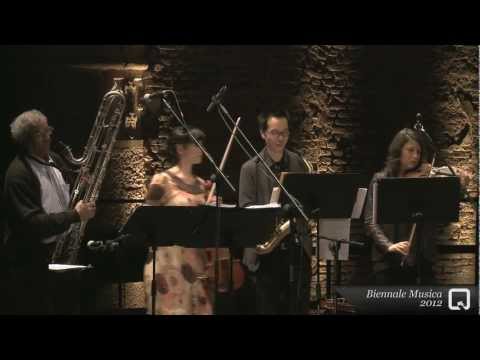 2 tags
Watch
The great free-jazz saxophonist David S. Ware, with whom I had the opportunity to connect briefly and fruitfully during the P.R. phase of my career, moved on to the next plane of existence on Thursday, October 18, 2012, following a lengthy illness and a temporary reprieve, during which he created some of the finest music of his career. Ware's recent albums are readily accessible and highly...
1 tag
Playlist.
Digital Natives - Loosen Your Talk Tapes (Twin Palm Cinematics) Heat Sureens - The Beast at Peace (Housecraft) Jeffry Astin - Weird Wide World of Water Windows (Housecraft) Bottomfeeder / Xiphiidae - split CS (Housecraft) Mannateas - Everglade (Housecraft) Digital Natives - Side Wise Open (Bandcamp) Wolfgang Amadeus Mozart - Piano Concertos Nos. 20 and 27 - Clifford Curzon, English Chamber...
1 tag
Playlist.
AMM - The Nameless Uncarved Block (Matchless) AMM - Newfoundland (Matchless) Difference Clouds - Shiro (Tranquility Tapes) Andreas Brandal - Turning Point (Tranquility Tapes) Misner Space - Golorium (Tranquility Tapes) Grant Evans - Solos for Muted Transparent (Tranquility Tapes) :zoviet*france: - Misfits, Loony Tunes and Squalid Criminals (Charrm) :zoviet*france: - Gesture Signal Threat...
1 tag
Playlist.
Tidal / Venn Rain - Missing Time (Sunk Series) Clime - Rift-Valley Landing (Sunk Series) Jussi Björling - Opera Arias (EMI Classics, via MOG) Felix Mendelssohn - Violin Concertos; The Hebrides - Alina Ibragimova, Orchestra of the Age of Enlightenment/Vladimir Jurowski (Hyperion) Grant Evans - 9.28.12 (Bandcamp) Skeletons Big Band - The Bus (Shinkoyo) Giuseppe Verdi - La forza del destino -...
3 tags
Watch
The excellent local label Rvng Intl. has just opened up a Bandcamp store. Celebrate by blissing out with this narcotic collaboration by Blues Control and Laraaji, available for cheapskate streaming, dry-goods purchase and download in both lossy and lossless varieties.
3 tags
Watch
Blissful new Constellation Tatsu playlist by Jimmy Billingham, chock-full of current and forthcoming tracks, collaborations and remixes: Venn Rain, Tidal, Journey of Mind and more. Press play, sink in…and watch out for a new Journey of Mind tape from Tatsu, which just might be the strongest new cassette (mostly) label to launch this year.
1 tag
Playlist.
Motion Sickness of Time Travel - Conscious Currents (Bandcamp) Jason Lescalleet - Songs About Nothing (Erstwhile) Andrea Neumann/Bonnie Jones - green just as I could see (Erstwhile) Christian Wolff/Keith Rowe - untitled (ErstLive 010) (Erstwhile) Taku Unami/Takahiro Kawaguchi - Teatro Assente (Erstwhile) Jérôme Noetinger/Will Guthrie - Face Off (Erstwhile) So Percussion with Grey Mcmurray -...
1 tag
Playlist.
Marillion - Sounds That Can't Be Made (E.A.R. Music) Toshimaru Nakamura/English - One Day (Erstwhile) William Duckworth - The Time Curve Preludes - R. Andrew Lee (Irritable Hedgehog, via Bandcamp) Toshimaru Nakamura/Ami Yoshida - Soba to Bara (Erstwhile) Toshimaru Nakamura - Egrets (Samadhi Sound) Annie Gosfield - Almost Truths and Open Deceptions (Tzadik) Thelonious Monk - It's...
3 tags
Watch
English mystery-music imprint Mordant Music, operated by shadowy performing cartel Mordant or constituents thereof, has just announced a prime clutch of vinyl reissues devoted to Tod Dockstader, an extraordinary American electronic-music autodidact. Electronic, Vol. 1 is the first of two planned volumes culled from the library-music collection of publisher Boosey & Hawkes; Bell Stomp/Pond...
Digital Natives - Daily Roulette
prismcult: <a href="http://excelsiordaymaze.com/album/daily-roulette-47" data-mce-href="http://excelsiordaymaze.com/album/daily-roulette-47">Daily Roulette #47 by Digital Natives</a> Help the greater good here
3 tags
Watch
Sunk Series is the name of a new tape label just launched by Jimmy Billingham, who's made memorable recordings under the names Tidal and Venn Rain, and graphic artist Jennifer Crouch. The label's first two releases include a Tidal/Venn Rain split and the debut of Clime, a collaboration between Billingham and Jake Webster—whose own project, Tuluum Shimmering, hasn't been...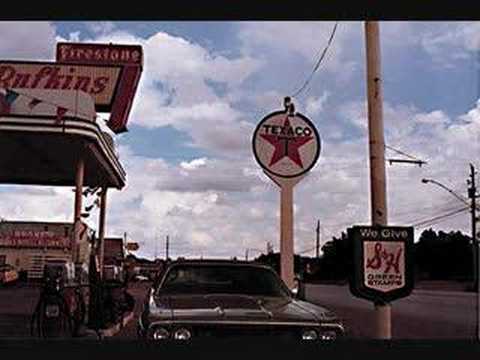 1 tag
Playlist.
Morton Feldman - Crippled Symmetry - The Feldman Soloists (Frozen Reeds) Hakobune - Recalling Your Ghostly Thoughts (Full of Nothing, via Bandcamp) Alice Coltrane - Huntington Ashram Monastery/World Galaxy (Verve, via MOG) Dozens - Casually Baroque (SicSic Tapes) Guenter Schlienz - Tape Studies (SicSic Tapes) mise_en_scene / Gerendás vs. Voigt - split CS (SicSic Tapes) Pierre Schaeffer - Le...
Had me a think about what this Tumblr is good for,... →
4 tags
Watch
Here's a blissfully tranquil video by Clarice Saliby for "Emerald Eyes," a track from the new Field Hymns limited-edition cassette release, Charlatan Meets the North Sea. Electronic-bliss connoisseurs and cassette-culture mavens will already know that both Charlatan and The North Sea are Brad Rose, the indefatigable force behind Digitalis Recordings as well as the Foxy Digitalis...
3 tags
Watch
Glory be… Sacred Phrases, a consistently inspiring tape label, is about to release a second volume of Inscriptions, a two-cassette sampler weighing in at nearly two-and-a-half hours of music by the likes of Quiet Evenings, M. Geddes Gengras, Pierrot Lunaire, Hakobune, Dry Valleys, Venn Rain and more. Watch the label's website, Facebook page and/or Twitter feed for details.
2 tags
Watch
CCCP KOSMOSES: Cosmic Electronic Sounds from Behind the Iron Curtain by Seabat – fascinating mix posted by excellent new tape label Constellation Tatsu. Oddly enough, this even includes a nod to birthday boy Claude Debussy.
Did I forget to mention I'm blogging again? →
3 tags
New York Philharmonic in Prospect Park - Review -... →
Yes, this review is filled with nitpicks and caveats, along with two of my proudest moments in print (the lox-colored sky and "conductor-fu"). But if the idea of hearing the New York Philharmonic through speakers under a wide-open sky appeals to you, I am the last person who's going to stand in your way to Central Park's Great Lawn, where the program I described will be...
1 tag
Playlist.
Nathan McLaughlin - Echolocation #1 (Digitalis) Mass Ornament / Nick Forté - DSCRMNT01042012 (Discriminate Music) Trailing - Asymmetries (Tranquility Tapes) Albino Groupie - Shadow Bong Synth (Tranquility Tapes) Lunar Miasma - Managing the Dream (Tranquility Tapes) Event Cloak - Reprogramming (Tranquility Tapes) Various artists - Duets (Tranquility Tapes) Yes - Tales from Topographic Oceans...
3 tags
Flux Quartet at Bargemusic - Review - NYTimes.com →
The Flux Quartet presents two more installments in its John Cage Centennial Celebration at Bargemusic: this Wednesday, July 11, and next Wednesday, July 18, both at 8pm.
2 tags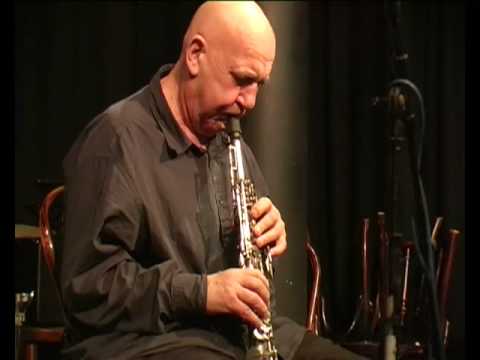 3 tags
Watch
Apart from a rush of desirable new releases in June and July (the latter now available for pre-order), the excellent new California tape label Constellation Tatsu has a bonus page of choice mixes by the artists represented in its burgeoning catalog. Here's an offering by Hakobune; go here for further selections from Celer, Gimu and more.
1 tag
Playlist.
Opeth - Blackwater Park (Music for Nations/The End, via MOG) Michael Jackson - Off the Wall (Epic, via MOG) Long Distance Poison - Signals to a Habitable Zone (Fin) Nathan McLaughlin - Echolocation #4 (Sunshine Ltd.) Hakobune - Whispering in Their Presence (Sunshine Ltd.) R. Adams - W(REST)LE (Sunshine Ltd.) Caroline Park - Grain (Private Chronology) Thoughts in Air - Random Tandem (Old...
4 tags
'Silfra,' by Hilary Hahn and Hauschka - Review -... →
3 tags
On Site Opera at the Bronx Zoo - Review -... →
Not quite sure how I let this one slip between the cracks for more than a week. A very promising debut that bodes well for future presentations, and a new name to watch out for.